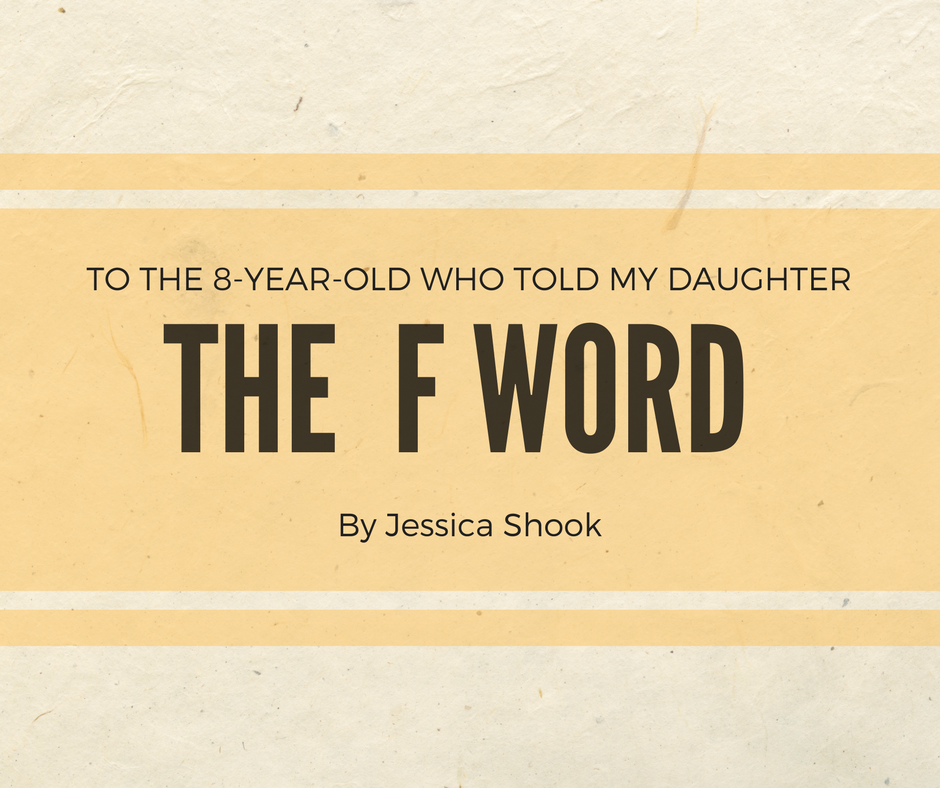 I'll admit that when I learned that you asked my daughter if she wanted to know what the F word was, then told her even though she said no, I was livid.
How could any child believe it was okay to say that word to another child? To teach it to them. To whisper it in their ear even when they asked you not to. Maybe no one has taught you that no means no. If so, then let this be your first lesson.
When my daughter told me what you said, apologizing to me as though she had done something wrong, I ached for her. I wanted to protect my children and my family from your 8-year-old poison. I wanted to tell you that you were no longer welcome in our home.
Then I thought about what it must be like to live in your house, and I realized I was mostly sad. My anger turned to heartbreak for the childhood you have lost. And I ache for you.